Among our clients are Internet Service Providers, Network Operators, Financial Institutions, Manufacturers, and Universities. Working with our partners in this sector, we have achieved the status of the leader in the Computer Networking Industry in Sri Lanka helping to improve in the workplace solutions. Changing the way of communications among your employees with our system integration operations, data communication and structured cabling system including Optical Fiber Systems, Local Area Networks (LAN), Wide Area Networks (WAN) including Multi-Protocol Internets and Frame Relay Networks, we assist you to achieve the strategic business advantage.
Our proactive services in communication technology provided by our expert staff help you to realize cost saving solutions with our Layer 3 Switched LANs, Voice/IP Telephony Solutions, Multi-Service Networks and Legacy System Integration. Enterprise Technology (Pvt) Ltd, provides unparalleled on-stop-shop world class.
Enterprise Technology (Pvt) Ltd, with a staff of highly skilled professionals and experts we offer our services to extend beyond the boundaries of traditional business capabilities. Our network infrastructure systems give you more secure consistency in access to your workforce transforming the communication systems to enhance the productivity geared towards the optimum results of your establishment. We count ten years' experience in designing the network systems giving you the business advantage with the latest state-of-the-art technology installed by our experts who pay individual attention to your specific needs.
"People Make the Difference"
WIPRO
Wipro Technologies India Application Integrator
RIVERBED
Riverbed Technology Inc USA Value Added Reseller
ORACLE
Oracle USA Network Partner
CISCO
MOLEX
Molex Premise Networks USA System Integrator
MICROSOFT
Microsoft Inc USA System Integrator
MAIPU
Maipu Communications Exclusive Distributor
HP
Hewlett Packard Corporation USA Value Added Reseller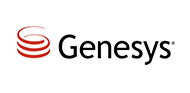 GENESYS
F-SECURE
ENTRUST
EMC
SOPHOS
SYMANTEC
Symantec, USA Elite Partner
AXIS COMMUNICATIONS
CISCO MERAKI
DELL
DELL EMC
F5
FORTINET
MICROSOFT
R&M
SWITCHBEE
VMWARE
A & A
DANKOTUWA
Kandy
ETISALAT
ITI
SURVEY DEPARTMENT
NIBM
Kandy
TEACHING HOSPITAL
Ragama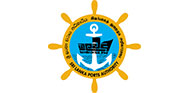 PORTS AUTHORITY
NSBM
Teaching Hospital
Kandy
IRD
UNIVERSITY OF COLOMBO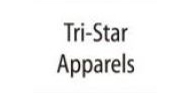 TRI-STAR APPARELS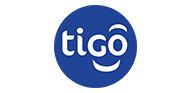 TIGO
THONDAMAN FOUNDATION
MINISTRY OF FOREIGN AFFAIRS
SOUTH ASIAN GAMES 2006, COLOMBO
PRICE WATER HOUSE COOPERS
OPEN UNIVERSITY OF SRI LANKA
NOYAN LANKA
NERD
MINISTRY OF EDUCATION
MESH NETWORKING - MAHAWILACHCHIYA
ITI
Industrial Technology Institute
JINASENA LIMITED
INSTITUTE-OF-CHARTERED-ACCOUNTANTS
HVA-LANKA
LANKA-EDUCATION
HAYLEYS
FAVOURITE-GARMENTS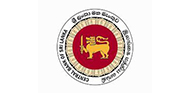 CBSL
BODYLINE
ESERVICESLANKA
DIALOG
UNIVERSITY OF RUHUNA - MATARA
UNIVERSITY OF RAJARATA
TRELLEBORG LANKA (PVT) LTD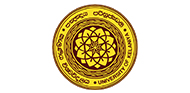 UNIVERSITY OF KELANIYA
Apeksha Hospital
Lady Ridgeway Hospital